Notice how I totally didn't post yesterday? Yeah. Didn't wanna. I liked my Sunday post so much I wanted to leave it up a bit.
Back in the game.
I started a new project last weekend, at precisely the wrong time. Mid-afternoon on Sunday, while working through the washing, and with an achey hip from an earlier run. Just in time for the evening, for the week of work, and then DG being away for the nwxt weekend which is my cue to crack open a box of wine and eat potato 24/7. Too greasy for sewing.
Anyway. Back in the mists of ancient time, the USD:GBP exchange rate was great, so I bought a number of patterns direct from the US. I've used most of them, but this one has been sat in my pattern file forever.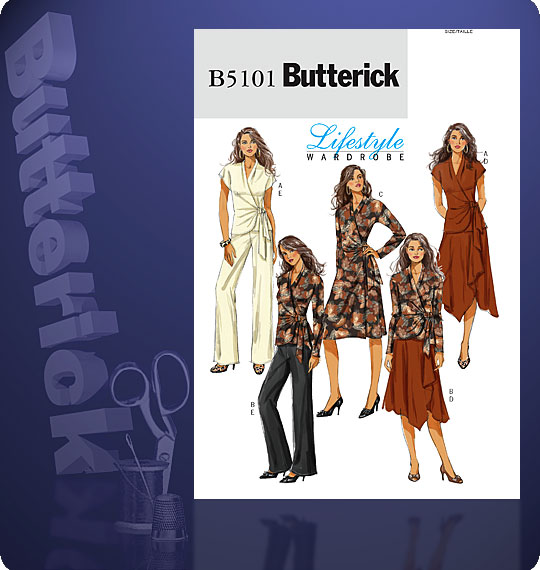 I decided that this set was a great deal as it could provide an entire wardrobe. If, that is, I wanted an entire wardrobe made out of cotton jersey. One never knows.
I'm making the dress, but with the short sleeves. I have a grotty old wrap dress in a very similar style that I wear around the house on weekends, so it'll be nice to have something similar that I can actually wear outside. 😀
My only concern was that I've not worked with knit fabric before. I spent about ten minutes researching before I began, and came across this guide to conquering knits. After reading that, I threw caution to the wind and began.
I'm going to have to knuckle down and get this done pretty sharpish. I have another Super Awesome Potential Project to be thinking about, so this can't be hanging around, harshing my creative mellow.